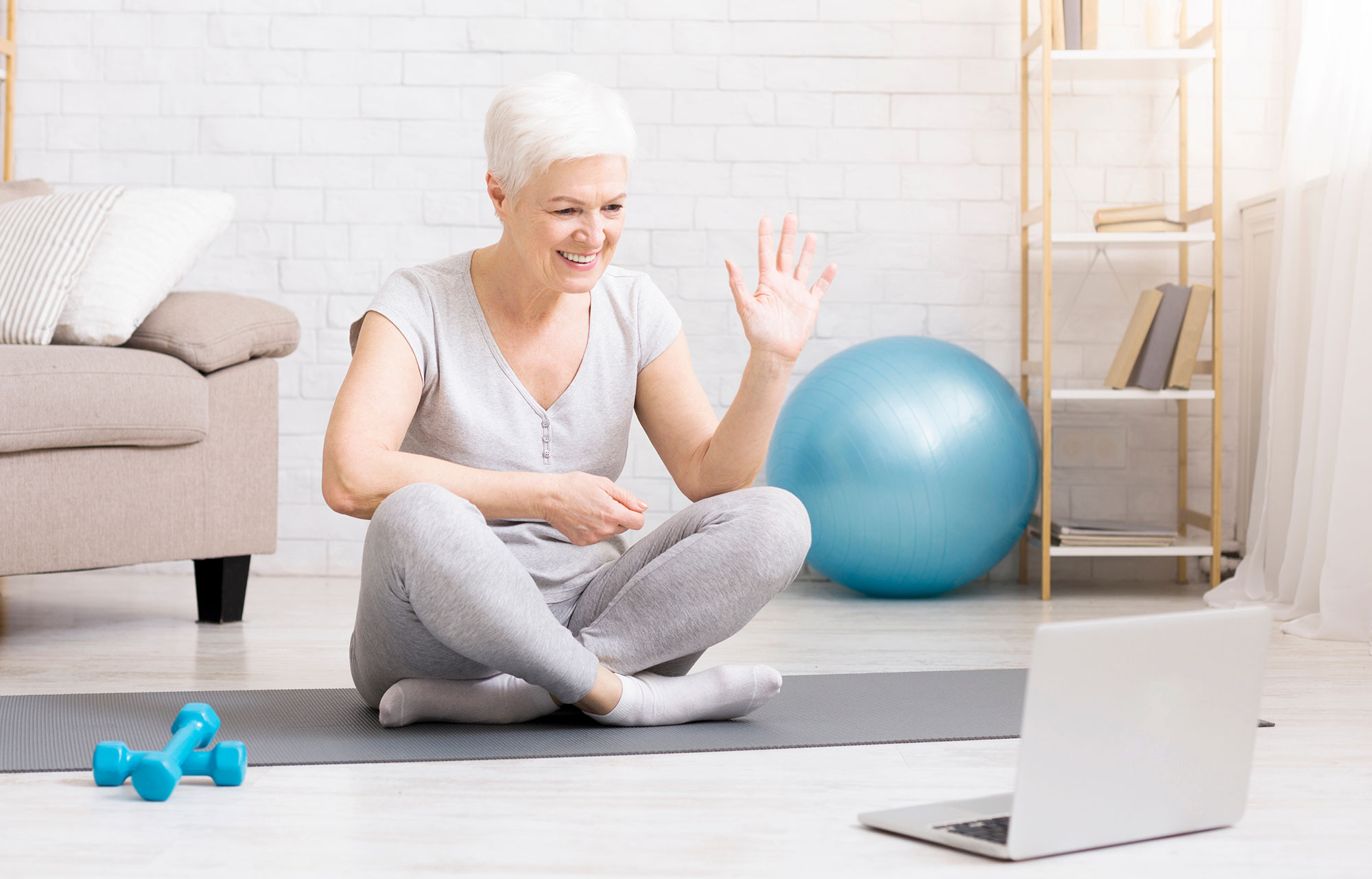 Online Physiotherapy/Telerehabilitation
Online Physiotherapy/Telerebilitation is the delivery of rehabilitation services over telecommunication networks using a telephone or the internet via a video call through a secure portal rather than an in-person visit. This type of service can include assessment and consultation of concerns, monitoring of treatment plan, injury prevention, supervision and coaching. This form of rehabilitation services allow for access to physiotherapy care for people living in remote areas, have mobility issues or unable to visit a clinic.
Traditional views of  Physiotherapy involves "hands on" treatment. This is only a small portion of what Physiotherapy do to assist with injury management. The more effective way to treat any injury is through education, identify contributing factors and tailored exercise program. This puts you in control of your own recovery. Research has shown that outcomes can, in fact, be better through online consultation, due to the empowering nature of the system.
The majority of musculoskeletal injuries and vestibular deficits are suitable for online Physiotherapy consultation. If a condition warrants an in-person assessment and treatment, a Physiotherapist will be available for you.
At Myah Physiotherapy and Wellness, all of our Physiotherapists provide Online Physiotherapy.
What to expect from the first visit: 
One-on-one time with a Physiotherapist via a secure platform
Education regarding assessment findings, treatment recommendations and management plan
Treatment can include home exercises as well education on self-management and monitoring