WELCOME
TO MYAH PHYSIOTHERAPY & WELLNESS
We offer unique individualized one-on-one patient care with the focus on Vestibular Rehabilitation using the latest technologies.
PHYSIOTHERAPY
Health Promotion + Injury Treatment
VESTIBULAR REHABILITATION
Dizziness + Balance Dysfunction
Intramuscular Stimulation (IMS)
Dry Needling
Online Physiotherapy Telerehabilitation
Assessment, Consultation, Supervision + Coaching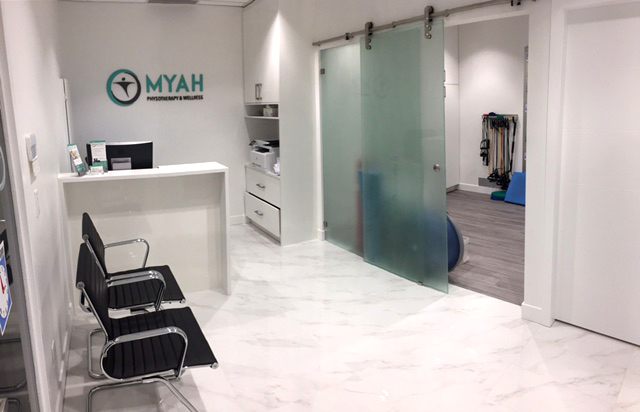 Centrally located. Private treatment rooms. Bright exercise space.
OUR VALUES
EMPATHY. Compassionate healthcare professionals.
QUALITY. Evidence-based, whole-patient treatment.
INTEGRITY. Trust and authenticity.
INNOVATION. Outstanding personal and business results.
COMMITMENT. Engagement and leadership.